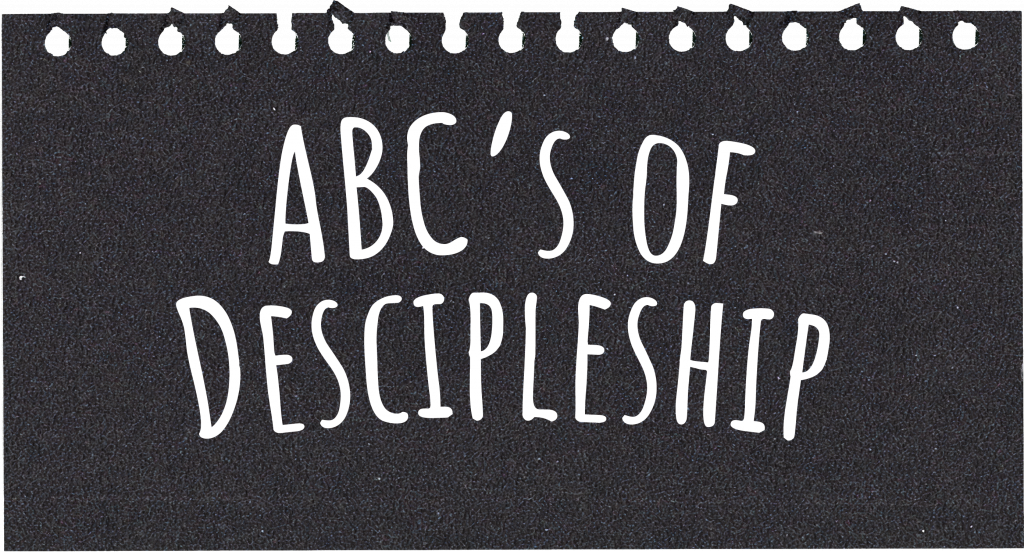 I Peter 4:8 Amplified Bible Classic Edition (AMPC)
Above all things have intense and unfailing love for one another, for love covers a multitude of sins [forgives and disregards the offenses of others].
How do you develop intense and unfailing love for others?
Why is it important to understand how love covers sins?
Discipleship helps believers grow in their faith, to grow in maturity and wisdom and build their faith on a strong foundation so that they can then disciple and lead others to Christ.
Some aspects of Discipleship:
Living by Faith, walking in the Spirit, Resting in Grace and Studying the Word of God.
ABC's of Discipleship, is a church-wide movement to enhance our basic understanding of discipleship. ABC's of Discipleship will guide our process of becoming united around discipleship and help us to serve others in church, communities, and the world at large.